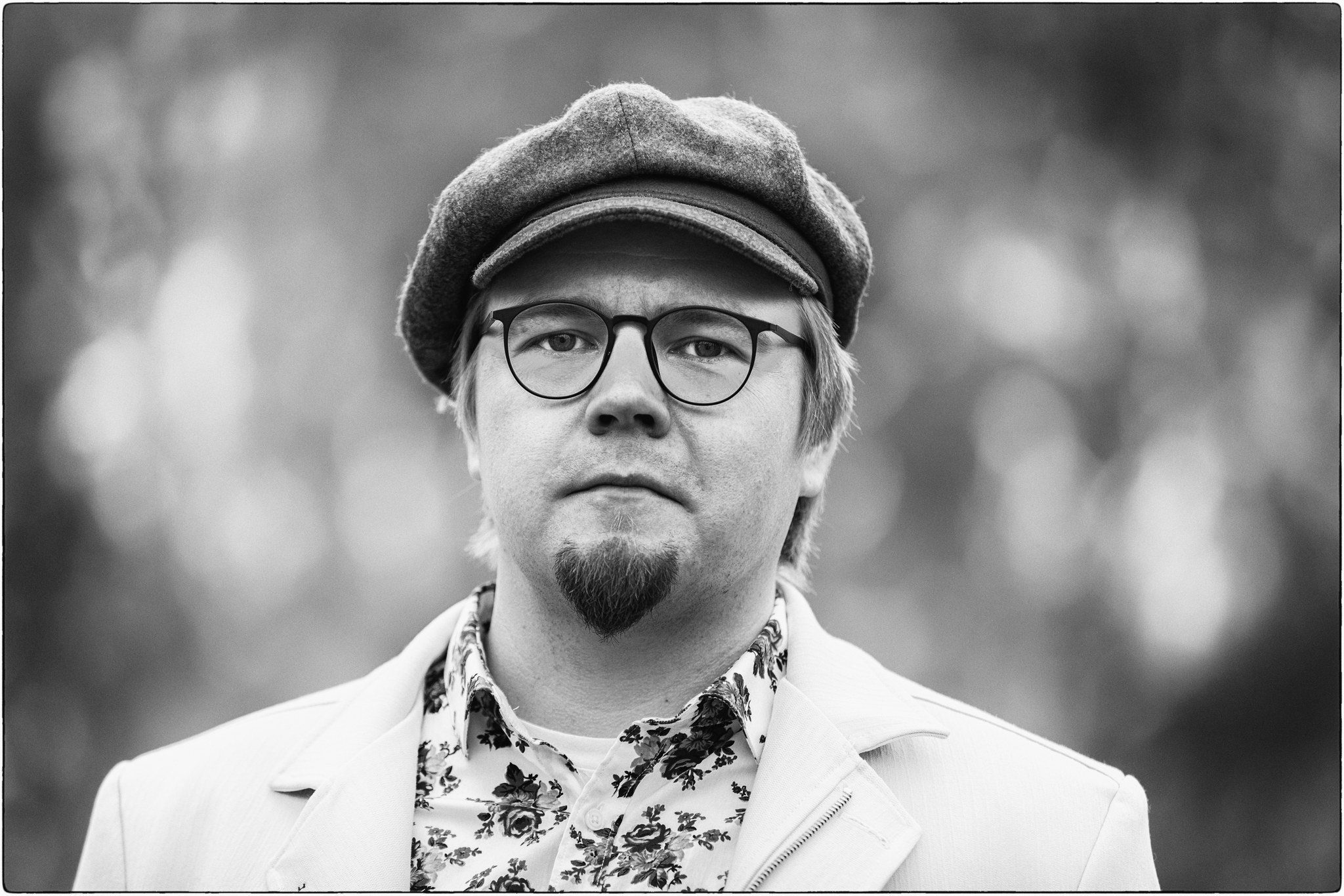 Biography
I have been playing music for my whole life and I feel that it is the only thing that interests me more than anything. Already as a child, I noticed that music was the only thing, that I was really good at. At the age of twelve I formed my very first band and after that I have started a new band every time I got interested in a new genre of music. Because of that hunger for learning, I have experienced several kinds of musical productions and learned how to work in them. Now days I think that experience is the main reason for me being the so-called bandleader in almost every band I play in. At the age of 19 I quit my day job and started working as a full time musician.
One of my main projects  at the moment is my own jazz quartet Case Kämäräinen. With this band I present my original music and release new music almost yearly corporation with Eclipse Music.  Other active projects are New New Trio with my pianist friend  Tuomo Uusitalo, guitarist Kari Antila and bassist Oskari Siirtola. Beside these projects I am also a very active in generating different kind of little projects and play gigs with my jazz musician friends around Finland.
The most memorable projects that I have been in, are my young hoods rock band Dogdays which we played even in the Baltic countries out from Finland. Also all the gigs I have done with the well-known artists and one Leonard Bernstein opera production. At this point my biggest festival gig with jazz music is Copenhagen Jazz Festival 2018 with my own band Case Kämäräinen when we release out debut album Waiting (Eclipse Music).
I am currently working as a teacher in Kuopio Conservatory teaching drums, bass, ensembles, theory and sometimes music history. I also teach drums in my old school Kainuu Conservatory for the Bachelor students.
I graduated as a Master of Music Education from Rhythmic Music Conservatory, Copenhagen in 2019. Over the years he's been taught by many renown jazz drummers like John Riley, Kresten Osgood, Peter Bruun, Mika Kallio, Kendric Scott and Ruy López-Nussa. I've beed worked as a teacher 10 years and I currently teaching in Kuopio Conservatory and Kainuu Conservatory, drums, band instruments and music theory. In addition I've been leading workshops for dementia patients and disabled in different EU funded projects (TAKUULLA YHDESSÄ!,TAKUULLA!, HYVINVOINTIVOIMALA 2013-2019) that aim to develop well-being services which utilize cultural possibilities and promote well-being and health by means of art and culture.