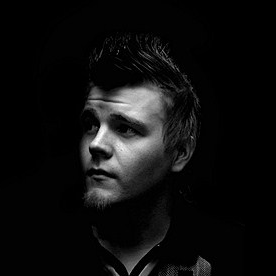 Biography
I have been playing music for my whole life and I feel that it is the only thing that interests me more than anything else. Already as a child, I noticed that music was the only thing, that I was really good at. At the age of twelve I formed my very first band. After that I have started a new band every time I got interested in a new genre of music. Because of that hunger for learning, I have experienced several kinds of musical productions and learned how to work in them. Now days I think that experience is the main reason for me being the so-called bandleader in almost every band I play in. At the age of 19 I quit my day job and started working as a full time musician. Working around Finland as a freelance musician has given me good networks for my career in music.
The most memorable projects that I have been in, are my own rock band Dogdays which toured even in the Baltic countries, all the gigs I have done with the well-known artists of Finland and one Leonard Bernstein opera production. My biggest festival gig with jazz music is Copenhagen Jazz Festival 2018 with my own band Case Kämäräinen.
I studied in Kainuu Conservatory upper secondary level in 2007-2009 achieving the Basic qualification in music. I continued my studies in Degree programme in music in Savonia UAS Music and Dance graduating in 2013 as a Music instrument teacher (Music pedagogy). I had an excellent jazz drum teacher Mika Kallio in our school. I already played jazz in my previous school, but during the studies at Kuopio I put all my focus in jazz music. In my thesis I studied different kind of song writing techniques for jazz and made an album. In my final exam discourse I studied and adapted Steve Gadd's style of playing. All the records that I analyzed for it were Chick Corea's. During my studies I continued to work as a freelancer musician and started to teach drums in Kajaani School of Music (Kaukametsän opisto) and Kuopio Conservatory. I am currently still working in Kuopio Conservatory teaching drums, bass, band workshops, theory and sometimes music history. I also teach drums in my old school Kainuu Conservatory for the upper secondary level students. I actively do gigs with different kind of bands jazz, pop etc. on side of my teaching job.
At the moment I have two active bands. One of my main projects is my own jazz quartet Case Kämäräinen. With this band I present my own written music. Secondary band is pop/rock trio called Hula Hula that plays my original and cover music in pubs and private gigs. In Hula Hula I sing and play guitar in addition of playing percussions. Latest project is my drummer mate's Trip Hop Orchestra. I play vibes in that band, because I bought my own vibes about a year ago and I want to study my new instrument by playing it in a real project. I am very active in generating different kind of little projects and playing gigs with my jazz musician friends around Finland.